2 Pinoys are on the list of the best new chefs of Food & Wine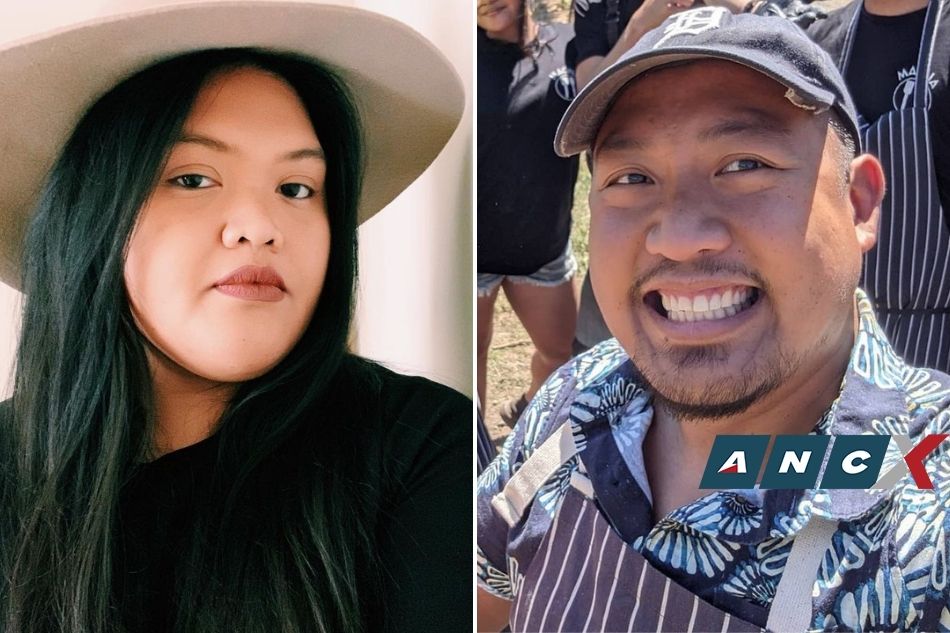 Amid the unique realities facing the restaurant industry in this pandemic, 11 chefs in the United States, according to Food and Wine magazine, have demonstrated extraordinary leadership and culinary prowess, earning them a spot on the respected publication's 2021 list of the best new chefs.
Two of the 11 chosen are Filipinos who, like the rest of their esteemed company, have expanded the role of chefs – not only are they tasked with creating delicious dishes, but, just as important, they are leaders who appreciate the good – be of their staff. , and who reach out to their immediate community in difficult times.
Carlo Lamagna, owner and chef of Filipino restaurant Magna Kusina and Kantina in Portland, Oregon, and Thessa Diadem, pastry chef at All Day Baby restaurant, bakery and cocktail bar in Los Angeles were on the list of 'best new chefs' at publication for the year.
Magnanimous Carlo
Carlo's sinigang in Magna Kusina is one of the dishes that captured the magazine's attention. "[The broth] fully embraces its sour notes, with tamarind punches knitted by tomato, fish broth and fish sauce, onions and garlic, "wrote restaurant editor Sha Khushby.
Mangga in bagoong alamang, which was one of Carlo's favorite street food in the Philippines, also captured the editors' taste buds. According to the article, there is an "electrifying elemental funk that spreads through bagoong alamang, a condiment of fermented shrimp paste enriched with garlic, fish sauce and palm sugar."
Browse the restaurant's Instagram and you'll see the rich variety of Magna Kusina offerings that honor Carlo's Filipino roots. There's the oxtail kare-kare (which uses grilled pumpkin seed butter instead of the classic peanut butter), the chicken adobo with sitaw and pickled onions, the miki bihon pancit with vegetables and chicharron, the pinais na isda (local redfish steamed in a banana leaf with nappa cabbage and purple radishes), chicken inasal (chicken in brine with lemongrass and peach with marinated green garlic, marinated ramps and jalapeños, garnished with grilled coriander relish) and panda cream garnished with blueberries, sweet and sour blackberries, coconut nata and polvoron.
Carlo also serves all kinds of inihaw or grilled meats, which remind him of late night restaurants in the Philippines. "True respect for any animal or ingredient is to use it in its entirety, not to waste anything, extract as much as possible," he wrote on Magna Kusina's Instagram. "From the use of all the offal of an animal to the manufacture of preserves and pickles from vegetables, oils of aromatic spices, ferments and dried articles made from fish and seafood … the possibilities are limitless."
The love of cooking runs in the blood of the Lamagne. And Carlo developed his cooking talent while attending the Culinary Institute of America, working with chef Paul Virant (named one of the best new chefs in 2007 by Food & Wine), as well as cooking at European restaurant Clyde Common. in Portland. When he was fired from this last job, he took it as a sign to pursue his dream of opening his own Filipino restaurant. The journey started with pop-up dinners, and after a few years Magna Kusina and Kantina were born. He is now two years old.
Carlo says the restaurant is his way of sharing his family's unique culture with the world, and a way of keeping his promise to his father who asked him, before his death: "never forget who you are and who you are. where are you from ". The chef wants Magna Kusina and Kantina to not only become a go-to dining spot for the Filipino community, he told Food and Wine, but also serve as a place for community members to launch their own ideas and pop. -ups.
Thessa's treats
Food & Wine raves about the sweet creations of Filipino pastry chef Thessa Diadem at All Day Baby in Los Angeles, especially her ube tart. "The thick ube cream, a shade of purple so saturated and vivid that Prince would be jealous, sits solidly in an incredibly flaky crust," Khushbu writes. "Each room is topped with a cascade of chamomile whipped cream puffs that come together like clouds before a rainstorm."
Thessa's sticky sweet potato and toasted marshmallow bun also made the magazine's September cover. Her Instagram account illustrates how genius she is in the kitchen. She tells Food & Wine that she scours international grocery stores to find inventive flavor profiles for her cakes and pastries.
While this Pinay chef was already exploring cooking as a teenager, it was thanks to her father's encouragement that she decided to attend culinary school. She studied pastry arts at the Institute of Culinary Education in New York. "At first I was doing this just because I wanted my dad to let go of me, but the first day of class I realized that was where I was supposed to be," Thessa told the magazine.
She honed her culinary skills by working as a cook in New York City before moving back to Los Angeles to work in a hotel and then to Mezze where she met All Day Baby chef and co-owner Jonathan Whitener.
Now at the head of the pastry department of the restaurant, the bakery and the cocktail bar, Diadem attaches great importance to the general well-being of her team, especially since she herself had to fight against exhaustion. professional and anxiety in his previous jobs. "Her team is responsible for over 1,000 cookies a week in addition to several other pastries," Khushby wrote, "but Diadem is a calm and gentle presence – shaped by years of watching how she didn't want to be. in a kitchen – and remain optimistic about the future of the restaurant industry, as long as it's rooted in personal care.
"I think it's really essential that restaurants and employers honor the worth of their employees and show them that their time is appreciated," Diadem told Food & Wine.
"From coast to coast to coast, the 2021 Class of Top New Chefs are reinventing what it means to lead in the kitchen while cooking the foods that matter most to them," wrote restaurant editor Sha Khushby. "The restaurants may not be the same anymore, but with this class of chefs at the helm, I'm excited to see and eat what the future holds. "