Commentary: The richness of diversity | Chroniclers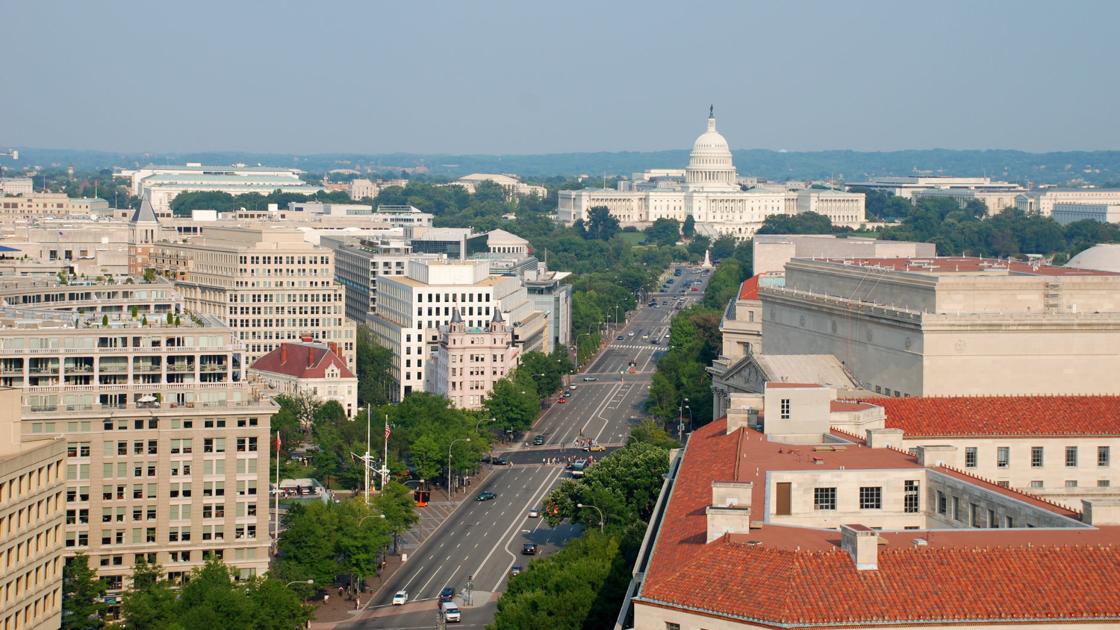 When I was growing up half a century ago, the Washington, DC area was going through a remarkable transformation.
Although it was the capital of the victorious Union, Washington had more in common with the cities of the Old South in terms of racial attitudes, hierarchies, and geography. It was, literally, a black and white world, where each side knew its place in the social order.
From the 1970s, however, waves of new people swept through DC and its surrounding suburbs, upsetting orderly but inequitable society. Ethiopians fleeing the 1974 coup and civil war. Vietnamese, Cambodians, Laotians and Hmong fleeing the American wars in Southeast Asia. South Koreans fleeing the military regime and the repressive government. Afghans fleeing the Soviet invasion. And in the 1980s, South and Central Americans fled the Civil War and Cold War proxy battles that raged on two continents.
Support local media coverage and those who report it by subscribing to the Napa Valley Register. Special offer: $ 1 for your first 6 months!
My high school was, in the early 1980s, considered the most diverse of our sprawling Northern Virginia school district, with many of these newer ethnic groups represented. Among my circle of friends were a number of Koreans born abroad and brought to the United States as children, and a young man whose grandparents had fled the Armenian genocide in 1918 and sought refuge in Beirut, to see their children and grandchildren driven out by the 1975 civil war. He told an incredible story of being assigned to guard his apartment building at the age of 9, holding an automatic rifle almost as long as he was tall. The family did not leave until after an artillery shell exploded the roof of the building one night.
DC struggled to make sense of these new people. I remember the confusion of American children, black and white, when two young Afghan boys walked hand in hand while talking, unimaginable in the United States but quite commonplace in their culture. These new people did not fit into our preconceived mental boxes.
But over the years, the company has adapted to new people, often even embracing them. Certain groups came to dominate certain industries – in the 1990s, for example, DC's taxi fleet was driven by a remarkable number of Ethiopians and Eritreans.
The most visible sign of the changes was an interesting food explosion.
When I was a child, "ethnic" food largely meant Italian. The culinary scene included a number of chic venues with French influence. But most of the time, eating out meant fried chicken and strawberry shortcake from the S&W Cafeteria or Hot Shoppes. Chinese food was scarce and seemed incredibly exotic – as far as I can remember, outside of DC's tiny Chinatown, there was an example of a chic white tablecloth in downtown and a pedestrian and more affordable suburb of Virginia. .
By the late '80s and early' 90s, however, the scene was changing. It was possible to find restaurants specializing in Salvadoran and Honduran cuisine, which are quite distinct from the Tex-Mex cuisine that Americans considered south of the border cuisine. Chinese food appeared, but also Thai, Cambodian and especially Vietnamese.
A central district of DC has become a hub for Ethiopian cuisine, which is both utterly delicious and totally unlike anything that derives from European cuisine. I have encountered Ethiopian restaurants all over the country and all of them relate to these early examples in Washington.
All this does not mean that everything was rosy. Long-time residents weren't necessarily thrilled to see their neighborhoods transformed by people speaking unfamiliar languages ​​and wearing unfamiliar clothing. Many people balked at the cost of providing materials in multiple languages ​​in schools, government agencies and voting booths.
But the DC area came out better and more dynamic for all the changes. It's a much more interesting place today than it was when I was a kid five decades ago.
California is in many ways ahead of the East Coast in these kinds of changes. When we moved to Los Angeles 20 years ago, I was blown away by the variety of people, cultures and languages ​​within a few miles of my home.
Napa County isn't as diverse as LA, or even DC, but we're changing. The latest census is a testament to the growing size of our Latin American population and the vibrant Filipino community that continues to grow in importance in American Canyon.
I hope we embrace these changes and welcome any new communities who want to share our beautiful life here in Napa County.
Diversity enriches us all.
Discover the week in cartoons
Bennett clay cartoon
Jack Ohman, editorial cartoon
Jack Ohman, editorial cartoon
Bennett clay cartoon
Bennett clay cartoon
Bennett clay cartoon
Jack Ohman, editorial cartoon
Cartoon Jeff Danziger
Cartoon Jeff Danziger
Cartoon Jeff Danziger
Cartoon Jeff Danziger
Cartoon Jeff Danziger
Jack Ohman, editorial cartoon
Cartoon Lisa Benson
Cartoon Lisa Benson
Cartoon Lisa Benson
Caricature by Tim Campbell
Caricature by Tim Campbell
Caricature by Tim Campbell