Feeding the Hungry in Haywood County | Life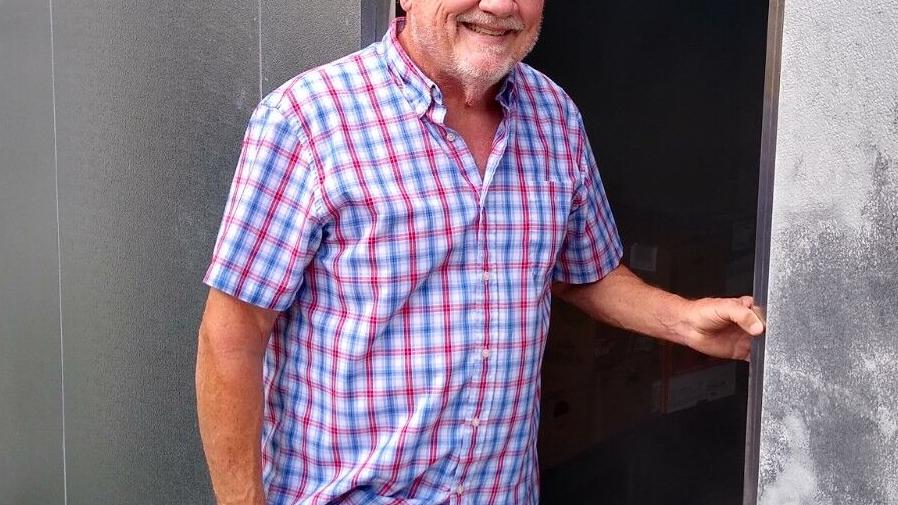 Dave Bryan is the Food Distribution Manager at Haywood Christian Ministry.
He has worked in food service his entire career. Most of his career has been spent in the restaurant business in the Midwest. He spent many years with Burger Chef, which was later acquired by Hardees.
When his retirement benefits began, he worked for the largest food bank in Sevierville, Tennessee. After moving to Haywood County in 2015, he volunteered at the HCM in picking up furniture, but it didn't take long for him to find his way to his first love of foodservice, and he became an employee. paid.
"My main interest has always been in feeding people, whether it's in the restaurant business or the caring business," Bryan said.
The effect of the pandemic on food distribution
If you walked past the HCM at the height of the pandemic, you may recall seeing long lines of cars waiting to enter the back of the ministry building.
"The pandemic has had a huge effect on us. We have lost almost all of our volunteers. Since most of our volunteers were seniors, our board did not want to risk the health of these people, "said Bryan.
"Regarding the distribution of food, we went to the drive only, which went so well that we will only stay at the drive. We reached over 975 customers per week, which meant 975 boxes of food were coming out every week. We were feeding thousands and thousands of people, "he said. "It really changed the number of boxes of food that we had to stay one step ahead of. It used to be that if you had 75 boxes ahead you were good, but the pandemic forced our staff to keep 400 boxes ahead. "
A can of food consists of a dozen canned goods and dry items like pasta, rice, oatmeal, and peanut butter. A box also includes five to ten meats, dairy products, a large amount of vegetables and bread. Families can leave with multiple boxes of food weighing up to 150 pounds in total, with larger families receiving more boxes of food.
Food program changes
When Bryan first saw the Pantry in HCM, it reminded him of his time in the Pantry in Tennessee. "I walked in and saw hundreds of cans and asked, 'Is this a food museum? Their response was that they save food for the homeless population. I said, 'The pantry I came from in Sevierville had 10,000 boxes of Viennese sausage on its shelves, but it didn't do the homeless any good to sit still.' "
When Bryan started as the pantry manager, families could come in for food once every two months.
"I said people eat everyday, so let's get this stuff out to people. The first day the food arrives should be the first day the food comes out. When we started to take out more food, we started to bring in some. It was like the story of the loaves and fish in the Bible, "Bryan said.
HCM's food distribution program has shifted from providing food every two months to making it available to its customers on a weekly basis.
"When we started distributing food more often, we sometimes wondered, 'Are we going to make it happen? But then a church would come up with two pickup loads, or someone would call and say, "I have two pallets of food, can you use it?" I've seen miracle after miracle, "said Bryan.
Sources of Food for the Ministry
The biggest food resource is the Manna Food Bank. HCM collects orders to save on delivery costs. Three times a week there is a food collection run in Asheville.
"It can be more than three times," Bryan said. "One of our sources can call and say she has two pallets of pork ribs, which is an incredible amount of meat. Yes, we will send a truck right away for it. Of course, it's a tax deduction for them, but we use it to feed people.
Here in Waynesville, Walmart, Publix and Food Lion are donating weekly, and Dollar General is about to join us, according to Bryan.
Waynesville churches – large and small – are very committed to giving to the pantry. Bryan has also developed a relationship with a local Mormon church and receives a food delivery from the Bishops Storehouse in Knoxville every two months.
HCM is a mighty warrior in the war on hunger in Haywood County. People are invited to visit his impressive operation at 150 Branner Avenue. Call the ministry at 828-456-4838 to make an appointment.
A series of articles are being published on all aspects of HCM in The Mountaineer. If you have a special role in the story or have information on an important topic that you would like to see published regarding HCM, contact JC Grose at 828-558-7965 or [email protected]