Georgetown restaurant opens oyster bar, market; Pflugerville community under new management and more information on central Texas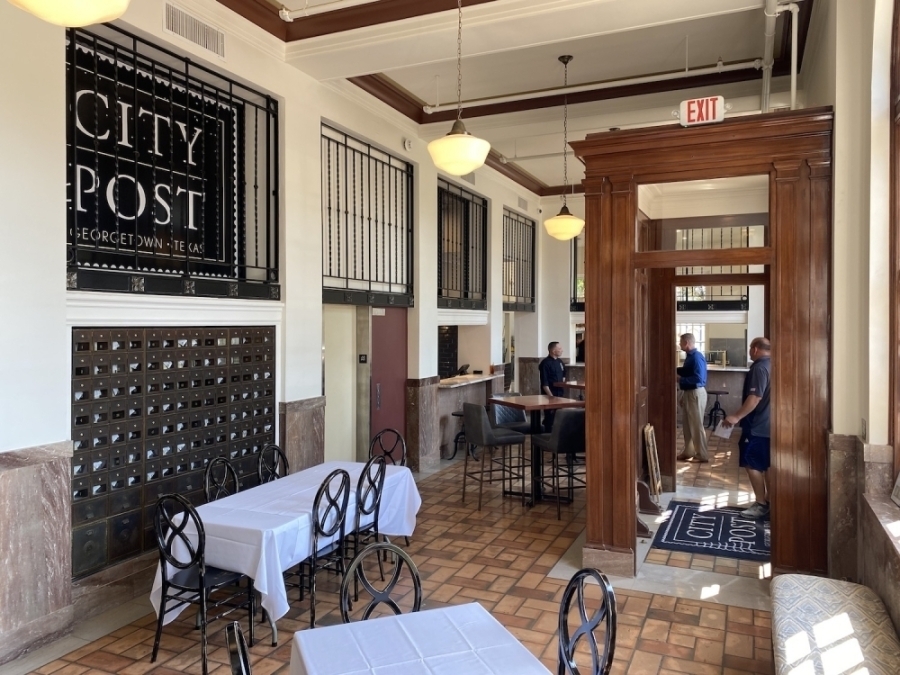 City Post Chophouse opened its oyster bar and market in June. (Trent Thompson / Community Impact Journal)
Read the latest business and community news from the Central Texas area.
Georgetown
City Post Chophouse opens oyster bar and market
City Post plans to open its full dining room and kitchen, described as a "full-service gourmet steakhouse" in October.
New Brunswick
Action Behavior Centers opens in New Braunfels, works to support families with children on the autism spectrum
Licensed behavioral technicians work with each child, said Shawdra Janne, operations manager for the New Braunfels site, and provide applied behavior analysis therapy.
Round rock
The new Baylor Scott & White clinic is now open on Eagles Nest Street in Round Rock
Hepatology specialists can help treat a range of liver conditions and diseases, and work to prevent, diagnose, treat and manage complications of liver disease.
JuiceLand is coming to Round Rock in November
The Austin-based juice, smoothies and coffee chain was founded in 2011 by Matt Shook.
Pflugerville
Fairways of Blackhawk under new management by Associa Hill Country
Associa Hill Country was chosen to manage Fairways of Blackhawk, a community of 476 houses in Pflugerville, in partnership with the community's board of directors.
Eddie Harbor, Lauren Canterberry, Brian Rash, Brooke Sjoberg and Carson Ganong contributed to this report.