New in the neighborhood: the latest spots in Sanlitun
Looking for freshness? For Pekingese, there is always something new in the neighborhood.
---
As always, changes have come quickly to Sanlitun over the past two weeks. On the club and bar scene, Dawn announced that they will be hosting a 3-day reopening party to celebrate their return to 3 Worker's Stadium West Read, and CDD also announced the opening of a new site just south of Sanlitun.
In catering, you may have seen our blogs on Larry the bird, which landed soft opening, drawing crowds to enjoy its roast chicken and beer, and Bobomie, who brought fine Spanish cuisine to Courtyard 4.
In the meantime, here are some cool finds in and around the 'tun.
Wafuri coat rack pastries
The latest craze at Nali Patio is neither a croissant nor a waffle – but a pastry that uses croissant dough but is baked on a waffle iron to create a bold, yet confusing creation called the croffle.
It took only four years for an Irish pastry chef to invent the croffle for it to reach the Chinese capital in the form of Wafuri. Installed in the south exterior wall of the patio, the pastry shop tries to make the most of its dough by offering croffs that are both sweet and savory.
Strawberries and white chocolate? Of course. Parme's ham? Check. Peanut butter and maple sugar? Why not. The world is Yours !
Wafuri
Patio n ° 32 of Sanlitun Nali
三里屯 那里 花园 32 号
Galant settles above Q Mex
It seems the space above Q Mex in Courtyard 4 just can't decide what it wants to be – last year it was converted to a short lived bar, supposedly on the Vegas theme but otherwise indescribable before moving on to a Japanese style bar. Now once again it is reborn as Galant, another western-style pub and restaurant.
We can't say much about the food, which seems like another half-hearted attempt at typical American and European cuisine except for the somewhat creative salads, but a major improvement over previous tenants is the beer, as they have Jing-A Tappers. They also regularly bring live music to their stage, so at the very least it can be a new hangout for a pint and a show.
Galant 伽蓝 音子 餐吧
Cour Sanlitun 4 n ° 80, 2F
三里屯 4 号 院 80 号 2F
Tapas and queues at Y Not
In Taikooli North, Y Not draws the daytime cocktail crowd with its enticing drinks – and reasonably priced in the 58-88 RMB range. The all-new revolution, for example, combines crème de cassis, vanilla nectar, sparkling wine and frozen berries for a refreshing and creamy concoction. Gin lovers, on the other hand, must try the Legend of Da Xing An Ling, an oak-infused house version of the classic negroni.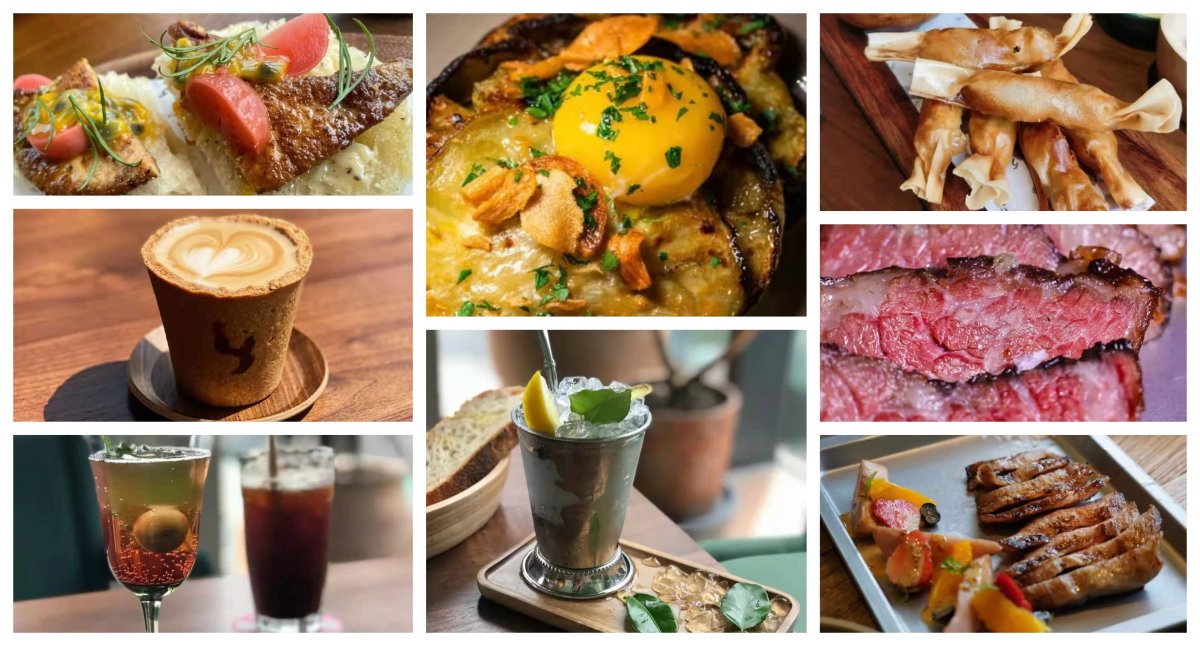 But don't drink on an empty stomach! There are tapas galore on the menu, including fusion dishes like egg on grilled eggplant, crispy fried fish rolls, and goose liver on baguette slices. Most are in the range of RMB 52-80.
why not
19 Sanlitun Beilu Taikooli North, Building N8, F3
三里屯 北路 19 号 太古 里 北区 N8 号楼 3 层
READ: New to the neighborhood: Beijing's latest Euro Grub
Images: Dianping, courtesy of the venue