The hottest restaurant and bar news of the week
We bring together the latest bar and restaurant news, including a mighty Hollywood pop-up, a 1950s Cuban cocktail haven, and the first fine dining restaurant in a Scottish distillery …
The Polo Lounge
The famous LA restaurant, The Polo Lounge at the Beverly Hills Hotel, arrives at the Dorchester Rooftop this summer as a pop-up, transforming the open-air space with stripes of decadent candy and bougainvillea blossoms. Doors opened on July 1, and the experience will run through the end of August, serving Angelino-style cocktails alongside entrees such as the sold-out McCarthy Salad. Known as the epicenter of fine dining in LA, the Polo Lounge has been the favorite spot of Hollywood royalty for decades. A live band and a DJ in partnership with Yamaha Music London & Molto Music Group bring a London touch to the debates.
Bar La Rampa
Designed to celebrate the culture of 1950s Havana, MJMK's new venture is coming to Oxford Circus this summer. Named after Calle 23, one of the most famous streets in Havana's Vedado district, La Rampa will offer small plates like the Cubano sandwich, stuffed with pork belly, ham and raclette cheese; One foot long pork chicharrones and picadillo empanadas. Rum-based cocktails with an emphasis on mojitos and daquiris are curated by award-winning mixologist Marcis Dzelzainis, winner of the Havana Club International Cocktail Grand Prix competition. A large open-air terrace will transport guests to Old Havana, with lush tropical foliage, dark wood and rattan, as well as artwork by Cuban artists.
The ginger pig
Renowned Butchers The Ginger Pig has teamed up with Dons Braybrooke Beer Co. to create an irresistible new barbecue box that customers can enjoy at home. Containing a feast for up to eight people, the kit includes either a 5-liter mini beer keg plus two glass mugs or six 330ml bottles of beer, plus hand-made sausage, chuck steak , aged burgers, a T Bone steak, aged rump steaks and the appropriate pork chops, which pair perfectly with beer. It is obvious for the sweet evenings.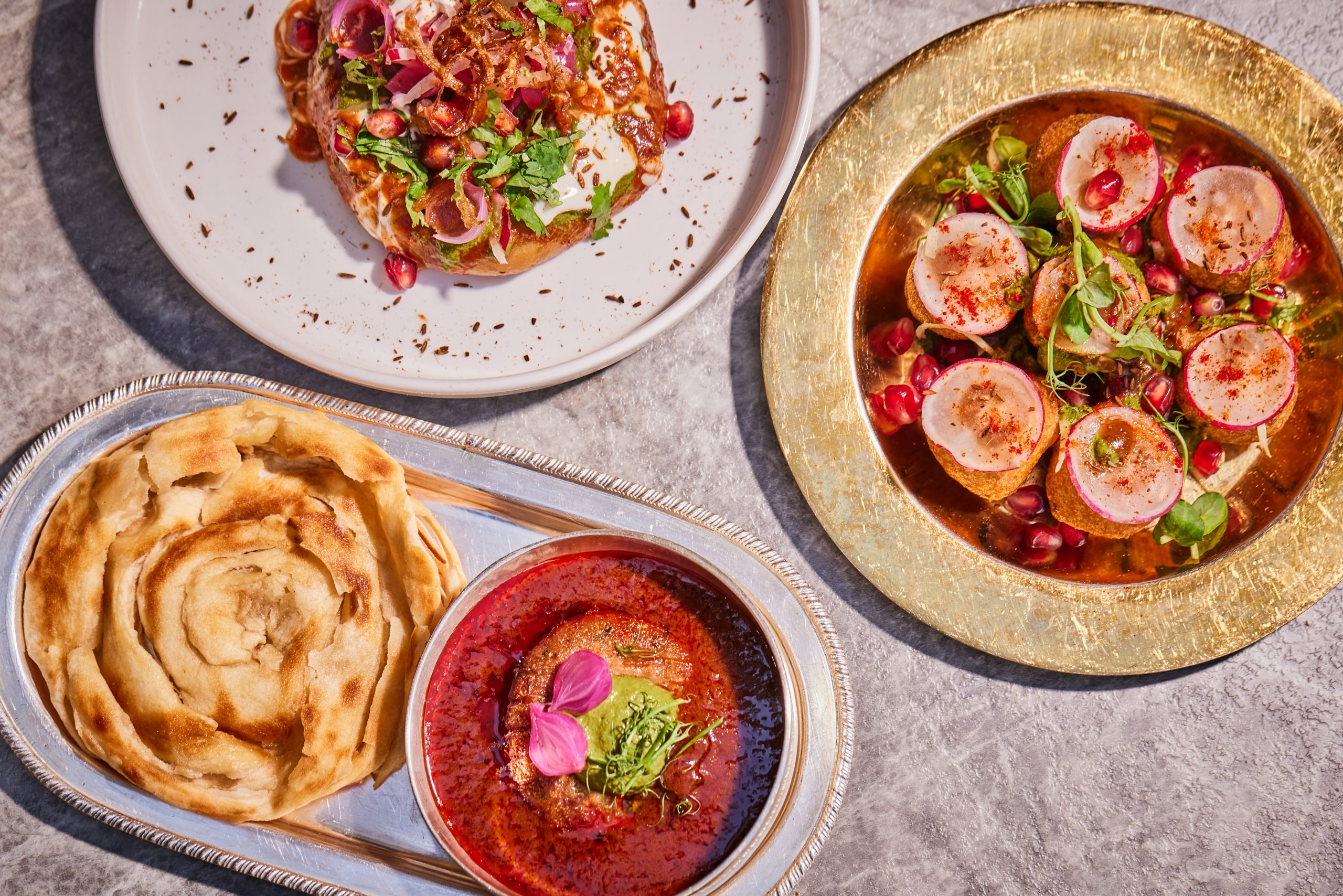 Manthan
A new Indian restaurant in Mayfair is set to open this summer (the release date is still being kept under wraps), run by chef Rohit Ghai from Kutir in Chelsea. Diners can expect innovative small plates, with almost half the menu vegetarian, as well as a carefully matched cocktail and non-alcoholic cocktail. Dishes will include goat shami kebab in a bone marrow sauce and ghati masala shrimp with peanuts, sesame seeds and fresh coconut, as well as modern street food such as egg curry Burford Brown with paratha. Cocktails will showcase fresh exotic fruits, Asian plants and spirits.
Kitchen table
Chef James Knappett and Sandia Chang reopen their two-Michelin-starred Fitzrovia restaurant on July 20 after a complete renovation. A daily tasting menu priced at £ 250, and with up to 20 courses, draws on the culinary pedigree of Knappett, having worked at Noma in Copenhagen and Per Se in New York, and features dishes such as Cornish blue lobster hazelnut butter glaze with Tahitian vanilla, and marinated beach roses. An impressive wine list curated by Chang showcases some of the region's rarest and most exciting producer champagnes. Best of all, customers can purchase any of the wines they try at Chang's online Bubbleshop restaurant.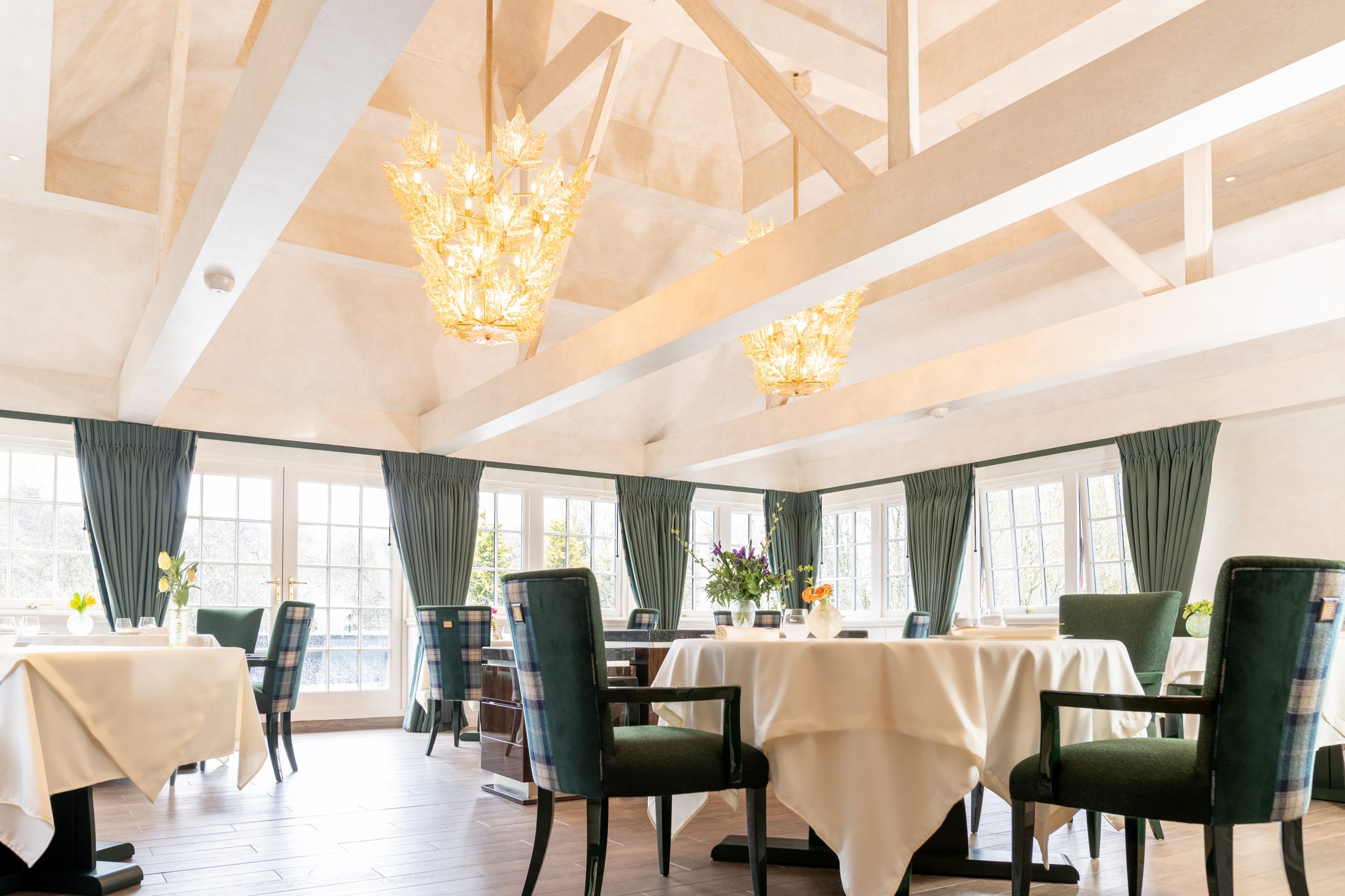 Glenturret Lalique restaurant
The first gourmet restaurant of a Scottish distillery opens its doors on July 28 and we are dizzy. Situated at the Glenturret Distillery in Perthshire, amid rolling hills and along the River Turret, the place will be open for dinner five evenings a week, with a seasonal tasting menu showcasing exceptional Scottish produce. Heading the kitchen is Mark Donald, who hails from Michelin-starred number one Balmoral in Edinburgh. Century-old exposed brickwork and blue and red tartans from the Glenturret and Murray clans provide an elegant vibe, with chandeliers crowning the dining room. In addition to an extensive wine list, more than 250 whiskeys will be offered to taste by the glass or as part of a flight.
that of Hector
A new wine bar and boutique arrives this month at Broadway Market, inspired by both the Parisian dining cellar and the San Sebastian drinking troughs. Conceived by Jimmy Stephenson, who has spent the past seven years crafting the award-winning wine list of Hill & Szrok Butchers and Cookshop, and his actress wife, Anna Shaffer, the bar will feature a blend of natural and classic European wines, and a short menu of small plates, with a rotating menu of bocadillos. The bottle shop will offer Italian, French and Spanish wines, as well as champagnes, while a cellar list of rare vintages will also be available. Wonderfully, customers can drink any of the bottles for sale in the on-site bottle shop for a £ 15 corkage fee.